DARC win One Gold and Two Silver Medals at EIRC
Starting life as the North of England Indoor Rowing Championships at Hollingworth Lake Rowing club, club house with 10 begged and borrowed ergos (rowing machines), the event was a success almost straight away.  In 1998 there weren't many events back then so Hollingworth Lake after having several events cancelled due to bad weather devised the event as a means of hosting and event that wasn't on water.  Despite moving venues several times the event still upholds a fantastic friendly atmosphere with everyone having a great time.  Planned as a one-off event in 1998 with 100 competitors the event is now attended by over 700 competitors from across the whole country at the National Cycling Centre in Manchester.
On Saturday 20th January four members from Durham Amateur Rowing Club travelled to the Manchester Velodrome to take part in the English Indoor Rowing Championships 2011 on the 21st January.
This was Geoff Graham's 2nd event at entering the 2k 70+ category.  In his first indoor event, six weeks ago Geoff walked away with the Bronze medal.   He then settled into a training programme for this next event where he knocked 19.5 seconds off his British Indoor Championship time with a new personal best time of 8.22.3 minutes.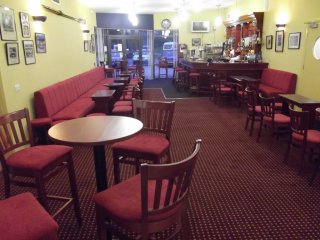 Photo courtsey of www.dephoto.biz
Gill Prescott who entered the 2k (50-54 Hwt) category having returned from skiing the day before won Gold with a time of 7.20.6 minutes.  At the end of the day's racing Gill time was the second fastest, only to be piped to the post for the fastest female time by Debbie Flood who is Twice Olympic silver medallist and three times World Champion 2004-2010.
Roger Stainforth, in this his fourth year at the English Indoor Rowing Championships took silver place with a time of 7.07.3 minutes missing out on the Gold medal by only 0.004 of a minute.
At this, her first indoor rowing event and six weeks training Nicki Trewhitt entered the 2 k (40-49 Hwt) category.  With a time of 8.23.3 minutes Nicki finished in 6th place to five competitors who regularly attend the indoor events.