The Covid-19 pandemic has led to the adoption of innovative methods for engaging the club's membership and providing fun activities to maintain interest among members.
The Club's first Virtual Regatta took place on Sunday, May 10th with participation restricted to past and present members and their families.
The regatta involved competitors taking part in timed challenges in 3 categories – indoor rowing, running (outdoor) and cycling – with appropriate distances prescribed for different age groups. Each competitor was able to enter in a maximum of 2 categories which were to be completed between 8am and 1pm on Sunday. Performances were submitted to the organising committee and results compiled later in the day and announced at the weekly online club quiz on Sunday evening.
Following 6 weeks of sunshine and warm conditions the day of the regatta offered a more typical mixture of cold, wet and windy weather, and some competitors preferred to do their cycling indoors while others ventured out to brave the elements. Those with ergos at home were able to take full advantage. Ninety-six entries were duly received with representation from across the board. Winners were declared in 42 categories as shown in the summary.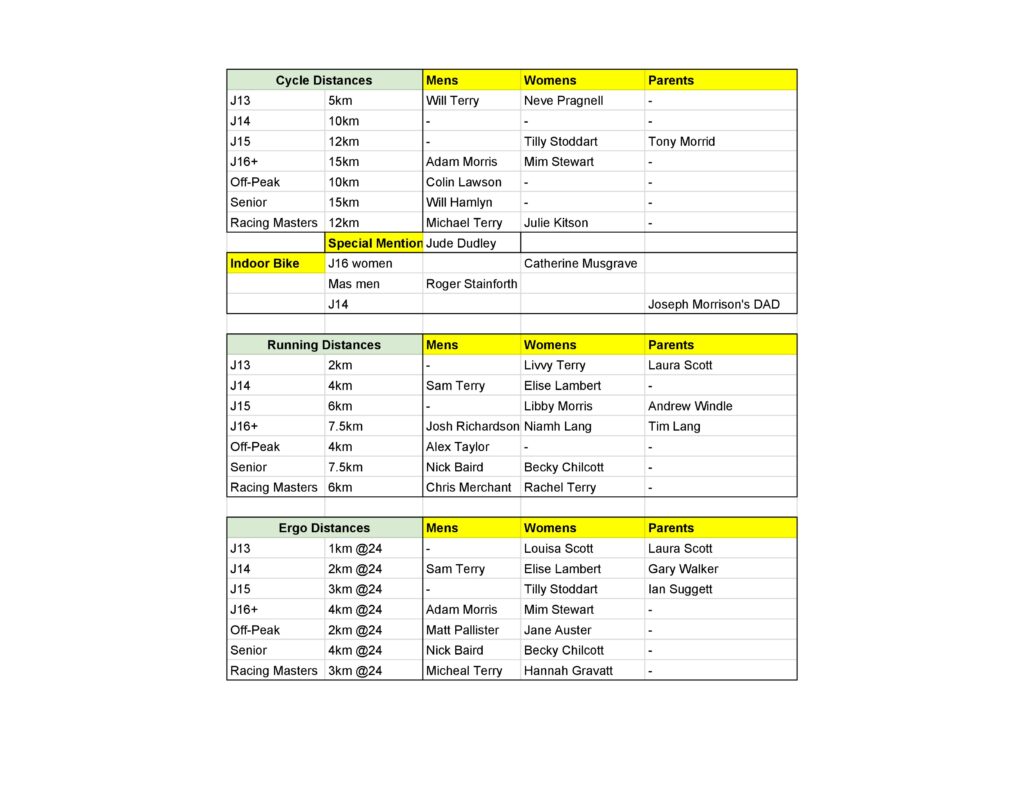 Congratulations to the winners. Prizes will be available at a later date. We send our thanks to everyone who played their part and helped to make the event a great success.
The coaching team continues to organise weekly quizzes for all members as well as training programmes and fun activities for the Junior squad.