A crew of eight under-16 girls from Durham Amateur Rowing Club took national honours last weekend at the National Schools Regatta held at the National Water Sports Centre in Nottingham.
The crew of Hannah Iqbal, Charlotte Jackson, Corinne Hatton, Sarah Coleman, Alex McMullen, Ellen Blowey, Georgia McMillan, Laura Phillips and Cox Rebecca Jackson finished in 5th place in 2013. A training schedule put in place by their lead coach Fred Snowdon assisted by Vickie Jackson and Beth Yates has now returned dividends.
Crew member Ellen Blowey tells the story of a season of dedication and increasing success for the crew:-
"We drove down to London on the 25th March, to compete in the Schools' Head, on the River Thames, the following day. Rowing up to the start, the sun was shining; however, just as we rowed through the start of the 7km course, a dreadful headwind blew up and it began to rain and sleet. Waves were breaking over the bow and filling the boat and we were quickly soaked and freezing. We were so pleased to finish the race, but had a gruelling row to undertake to get back to Barnes Bridge, from where we had boated. We were enjoying the warmth of the club minibus and began travelling home, not knowing of how well we had done. The results were posted on-line and we were ecstatic when we discovered we had come 3rd in our category (WJ168+)."
Next was the Junior Inter Regional Regatta:-
"We managed to win the Northern trials and qualified for the Junior Inter Regional Regatta; this took place on 26th April at Holme Pierrepoint National Watersports Centre in Nottingham. We knew we would have to race some of the crews who had beaten us in London so were really nervous but desperate to get a medal. Before we could make this happen, we needed to make sure we qualified for the A final; the pressure was on. We qualified in 3rd place and after a close final, we obtained a bronze medal, having beaten the crew that came first at the Schools' Head."
And so to the National Schools:-
"This competition is a huge event, taking place over three days. Training up to this regatta was difficult, as we really wanted to focus on our GCSE exams, but we still managed three outings a week. Our race was on 24th May, again, at the National Watersports Centre. We were really nervous for this too, since this was a 2000m course and we had previously been racing over 1500m, and we wanted to maintain our bronze medal status. We were focused from the start and had a good race, leading the field for the whole course, finishing first by about 3 lengths. We couldn't quite believe it once we had crossed the line – we were gold medalists!"
"After the customary ordeal of de-rigging the boat and a well deserved McDonald's pit-stop! (other fast food outlets are available), we made our way back to Durham and received congratulations from everyone, including a tweet from the club's very own Olympian, Jess Eddie. This was very special to us as we had spent the previous season raising money for a new eight to race in which we had named after her. Many thanks must go to our coaches and parents who have helped us to achieve our successes."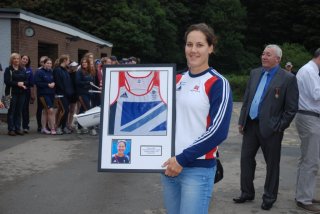 Junior Co-ordinator, Alan Granlund said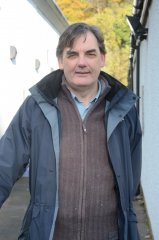 "After finishing 3rd in their age category at the Schools Head of the River in March, and then taking a closely fought Bronze at the Inter regionals, the progression of the crew became complete last weekend when they dominated their event to win GOLD by over 6 seconds from the second placed crew, leading from the first stroke of their 2000 metre race and extending their lead with each stroke. This is the first time for many years that a crew boat from the Durham Club have taken a Gold at this event. One of the most recent club winners was Jessica Eddie (with sister Alex in a junior double) over 10 years ago , and it was fitting that the crew last week performed in the club's new eight oared boat 'Jessica Eddie' named by, and after, Jessica who is one of the clubs most recent and successful international oarswomen."
Coach Fred Snowdon commented:-
"This is the most dedicated squad I have ever coached, I admit I was worried the girls school prom the night before might have affected their performance, but clearly I should have had no worries, they performed brilliantly"
The next major event for the girls is Durham Regatta in two weeks and then onto the National Junior Championships in July .