This year we sent three crews to the Boston Marathon, the mother of all long course events. They rowed 50.2 Km (and some cycled slightly more) and performed extremely well in one of the toughest events on the rowing calendar.
First to set off were the J16 girls in the coxed quad, consisting of Catherine Musgrave, Jess Cooper, Mollie Coe, Honor Cessford, and Lily Sanderson. They kept up a good pace, and set a time of 4:33:35. In an impressive achievement, they managed to beat the course record by nearly three minutes. The previous record had stood since 2002.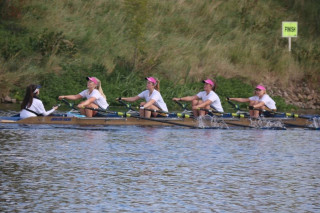 Following close behind was Adam Morris in the J16 single, who won his event with an almost superhuman time of 4:19:45, beating his closest opposition by over 45 minutes, and the fastest J18 single by 15 minutes. Unconfirmed rumours report that the bottom of his boat is singed from the sheer speed he reached.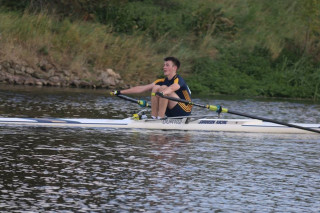 Last, and also fastest of the Durham crews, were the Masters D double of Rob Coe and Martyn Calkin. They set a time of 4:08:38, which is apparently 'not bad for a couple of old men'. However, their success can easily be explained by the stash of jelly babies on board, which will have increased boat speed to previously impossible levels!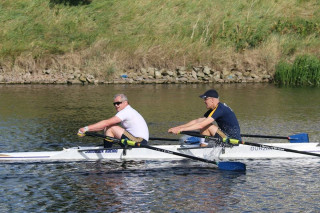 Report by Harry Coe, photos by Jo Coe