This year's Allcomers Regatta, an event for those with no previous rowing experience, was hailed as one of the best for many years, with hundreds of spectators turning out to enjoy the sunshine and refreshments, and watch some close racing between the 14 teams entered, raising around £3000 for club funds. Sponsors Workwear Express entered 2 teams, with teams getting 3 or 4 races each.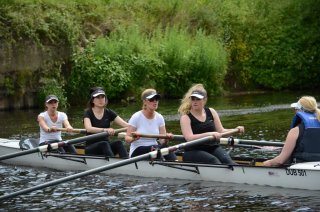 Ladies who Launch won the women's competition with Crossfit Dhm finishing as runners up after victory in an exciting 3-way tie-breaker involving a Le Mans start before boats had to carry out a 180 degree turn followed by a sprint and another turn around a buoy. Honours in the open races went to Four Geeks in a Boat and Low Burnhall Buccaneers.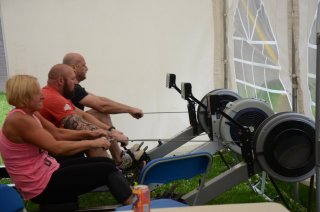 The ergo competition also proved popular with over 50 entries and some excellent performances in the 1 minute test from members and non-members alike. There was a close contest in the open section with Nick Pearce claiming victory with 348 metres over Richard Matthewson on 347m. Victory in the women's section went to Joyce Ranson with 318m.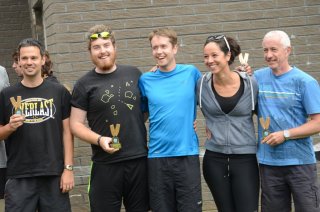 After the auction and presentations an equally close finish resulted in a challenge over the obstacle course between representatives of the DARC juniors and masters squads.
It was an excellent day for the club, with congratulations due to Rebecca French and Vanessa Kelly, in their first season of organising the event, for making it such a success.
More photos from the day can be found here.