Choose life or choose rowing. Choose to train. Choose to erg. Choose to do weights. Choose heads races, erg trials, seat racing and regattas. Choose massive legs, no energy and low percentage body fat. Choose early nights and even earlier mornings.
Choose a crew. Choose a cox. Choose chasing that elusive perfect session. Choose quoting Top Gun ad nauseum to get you through the winter training. Choose outlandish kit with a fetching clash of pink, orange and green. Choose mangled hands sacrificed on the altar of physical annihilation. Choose 2k tests and wondering who the hell you are on a Sunday morning.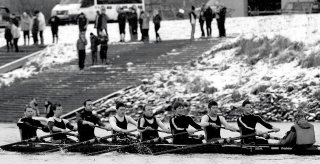 Choose sweat caked kit. Choose sitting on that erg watching spirit-crushing split times. Choose stuffing malt loaf and protein shakes into your mouth. Choose searing pain. Choose mind numbing, sensory deprived sessions staring at a blank wall for ninety minutes as the seconds tick by all too slowly. Choose your erg playlist. Choose Livin' On A Prayer. Choose the Tideway. Choose to do the Eight Head. Choose the night out afterwards. Choose the drinking games. Choose to watch The Boat Race. Choose training camps on the Tyne. Choose a rowing tan. Choose crosswinds in Nottingham. Choose Pot hunting. Choose Henley Qualifiers. Choose Henley, usually watching from the bank.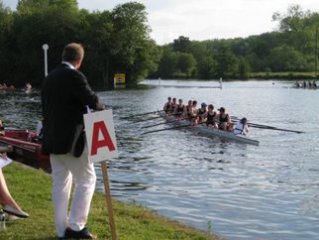 Choose your end of season break when you have nothing to do and miss it more with each healing blister. Choose your dream and pursue it no matter how unlikely your physique makes it. Choose a life . . . But why would I want to do a thing like that? I chose not to choose life: I chose something else. I chose rowing. And the reasons? There are no reasons. Who needs reasons when you've got DARC?
DARC men's squad are recruiting NOW!
Be the part of a squad that has qualified for Henley Royal Regatta for the last 4 years, placed 66th in HoRR, won at Metropolitan and Durham regattas and have been one of the most successful crews in the North of England.
All are welcome from the experienced oarsman to the complete beginner.
Members of the men's squad will be down every day (except Friday for that is the rowing Sabbath) and will be happy to talk to you about joining the club, alternatively contact the men's captain.
Choose Rowing, choose DARC.