Our club has a strong ethos on volunteering with representation throughout the club from the Juniors, Women's, Men's and Masters squads. The volunteering helps keep our membership fees relatively low and enables us to provide better equipment and facilities for all our members.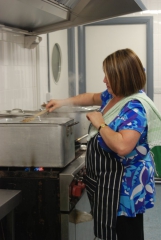 We welcome parents from our junior section as well as the social members of the club. Each of the following areas has a lead person or persons who can give instruction or direction or to guide you so you won't be left on your own unsure of what to do.
The club is happy to encourage people with specialist skills to get involved too. Existing opportunities are available in the following areas
Helping in the kitchen
Catering
Boat repairs
Clean up
Club admin/management
Coaching
Umpires
Trailer driving
DIY
Helping to arrange Socials
Fundraising
Social media/advertising/outreach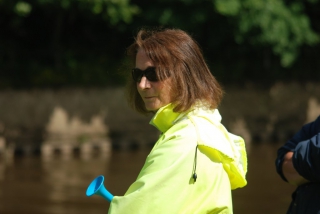 There is an expectation that any member entering "Home" events will volunteer for some duties related to that event.
There are many hidden areas in which volunteering takes place, all much appreciated and vital to the smooth operation of the club. The contribution of volunteers was recognised at a function arranged by the club in January 2015 that is expected to become an annual event.
If you want to get involved or just find out a bit about volunteering at the club, no matter how much or how little email captain@durham-arc.org.uk