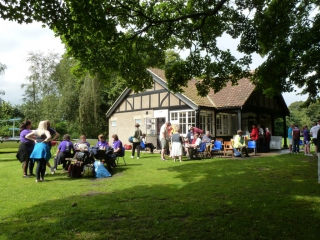 2012 was a steep learning curve for us. DARC was represented on a regular basis by one men's and 2 women's teams from the recreational squad with numbers boosted on occasions by additional teams drawn from the development squad. Sunday Roast was the best placed of our Women's crews with 5 points over the season. Greased Lightning was our representative in the Open category and amassed 2 points.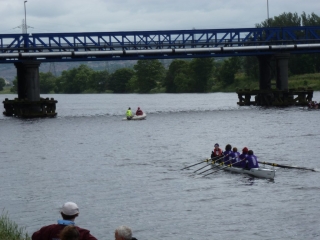 The April sunbathing and barbeque of Durham only served to lull us into a false sense of security and leave us unprepared for what was to follow – the Tyne United mud, waves at Tynemouth and storms on the Tyne. By round 3 the event's notoriety had spread to distant shores – attracting entries from as far afield as Talkin Tarn and Hollingworth Lake. Then came the only cancellation so far at Hexham. After our longest trip of the year we weren't going to let a thunderstorm dampen our enthusiasm for sitting around the picnic tables celebrating the previous day's Olympic successes.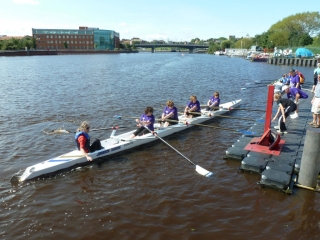 The final round at Tees was the best of the lot – back to sunshine and benign conditions with a record turnout of 15 teams, who joined in a scratch regatta afterwards.
Northern Rowing's photo archives for 2012 can be found below