Durham Amateur Rowing Club is proud to offer the facility of a Certified Location (CL) caravan site registered with the Caravan Club.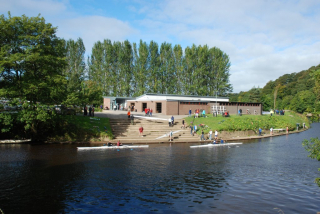 Non Peak Times – £15.00 Per Night 
(1st January – 30th June, 1st September – 13th November, 17th November – 31st December)
Peak Times – £20.00 Per Night 
(1st July – 31st August, 14th November – 16th November)
As a very popular site, early booking is recommended, and we do operate a payment on booking procedure.
To book please email caravans@durham-arc.org.uk
If you would like any further information please give us a call 0191 3866431 and leave a message if you are unable to catch one of the staff.
Facilties Offered:
Hardstanding pitches with 16A electric hookup
Toilets / Showers accessible only during club opening hours (access may be restricted to use of a key fob outside of staff hours)
Drinking & Rinsing Water
Chemical Emptying Point
Free WiFi (Password can be supplied on arrival)
Cancellation Policy:
All bookings cancelled before 28 days of arrival will be offered a 75% refund.
All bookings cancelled within 28 days of arrival will not be refunded.
The closure dates currently known for 2018 are:
February – 1st, 2nd, 8th, 9th & 10th
May – 10th, 11th & 12th
June  – 7th, 8th, 9th, 10th, 14th, 15th & 16th
Our CL occupies approx. 1/4 acre at the edge of our site adjacent to the River Wear. Visitors to the site enjoy access during opening times to our £1m clubhouse facility completed in 2007. Since that time we continue to upgrade both the site and the facilities for your enjoyment with recent upgrades to our toilet and washroom facilities.
Alternative access is available to the hard standings in the event of inclement weather. Please ask for advice on arrival.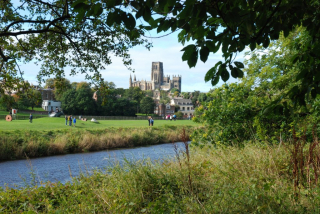 The building itself offers a bar, toilets and shower/changing facilities. The clubhouse facilities are available during opening hours. As the building is secured with an electronic locking system, if you require access outside of these times simply ask a steward or a club member who will kindly let you in or provide you with a key fob. (Please note that the building hosts an education centre and use of shower and changing facilities may be restricted at some times.)
The building is deadlocked overnight so toilet facilities are NOT available 24 hours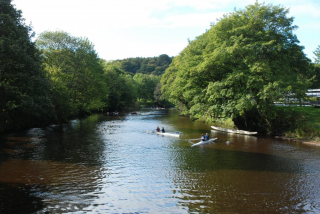 We are situated in Durham City Centre, with the shops, Castle and Cathedral all within a 5-10 minute walk along a pleasant riverside footpath. We own the fishing rights on site and children's play facilities are available within 1/2 mile with playing fields on the adjacent site.
Please note we are an operational rowing club with over 400 members and activity can be expected from 8am, especially at weekends. It is also possible that functions will take place in the clubs facilities during your stay although as a general rule these usually finish before 12 midnight. Visitors are usually still welcome to use the bar during these functions although sometimes i.e. for weddings we might need to restrict usage.
If you expect a quiet, tranquil site in the country then this might not be the one for you, however if you want great facilities in the centre of Durham with plenty going on then you will enjoy your stay with us.
---