After a succession of winter storms and frustrating cancellations the season reaches its climax with the Head of the River Race on March 21st followed by the Men's and Women's Boat Races on March 29th. Durham ARC alumni have been prominent in preparations for the Boat Race, which during February and March have featured a series of challenges on the Tideway with the Oxford and Cambridge University Eights taking on Oxford Brookes University Boat Club.
Former DARC Junior James Snowball appeared in the Oxford Brookes 1st Eight that won one race and lost the other against Oxford University on February 22nd, then rowed in the Brookes 2nd Eight that won against the Cambridge 2nd Eight on March 1st.
Tim Koch covers proceedings in his report for Hear the Boat Sing.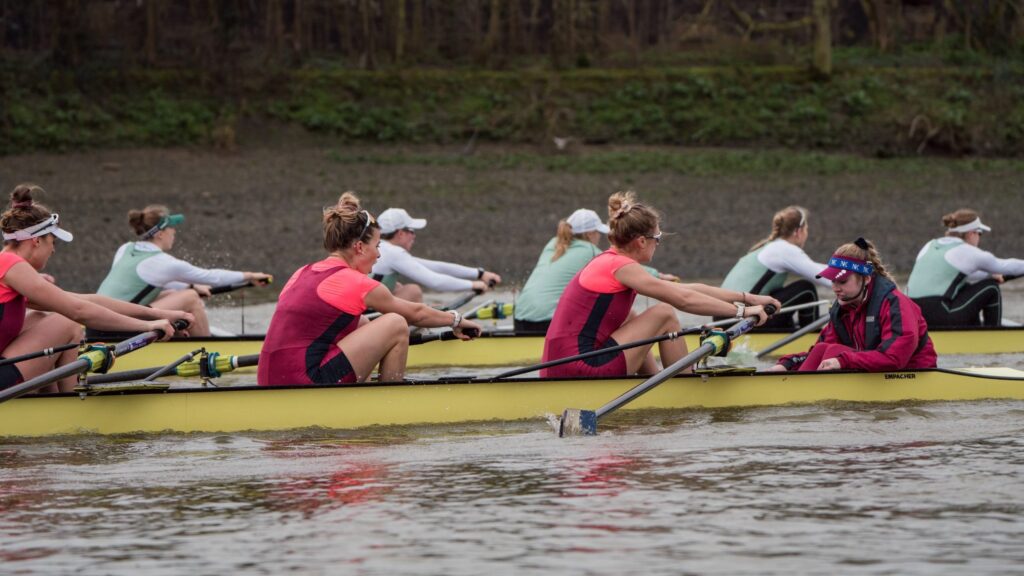 On March 10th the Brookes Women's 1st Eight overcame the Oxford University Women's 1st Eight in a fixture rearranged following the cancellation of the WEHoRR, having already defeated the Cambridge University Women's Eight the previous week. The Brookes 1st Eight was coxed on both occasions by Elise Sanderson, formerly of Durham ARC. This marked the first ever double success for Brookes against Oxford and Cambridge Universities.
Following their success in the Temple Challenge Cup at Henley Royal Regatta last year the Oxford Brookes Eight including James Snowball has been shortlisted for the University Crew of the Year award at the British Rowing Awards, which was to have taken place on March 21st but has now been postponed because of concerns about the Coronavirus.
Photos by AllMarkOne