The survey is now closed – in excess of 100 members responded. Thank you for all your views and the many suggestions for improvement. The data is now being analysed. The report will be presented to the exec committee on 12th November, with a full report to members, together with recommendations, by 20th November. Watch this space for the draw for the £50 prize.
We all know someone like that, but we really do want your opinion. What do you find satisfying about being a member of the club and what causes you dissatisfaction or frustration.
WHY BOTHER? You might win £50 * .. and it only takes 10 minutes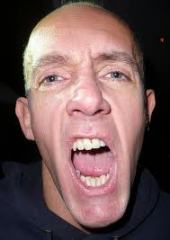 We are a large and successful club, BUT the mix of the membership has changed dramatically over the last few years, and we know there are some difficulties and tensions. We want the membership to help us to be clear about the most important issues that need to be tackled.
HOW DO I COMPLETE THE SURVEY
If you receive the membership updates via email there will be a link to the survey, simply complete it and submit and your views  which will automatically be added to the Survey result OR
Go to the Members Portal on the D.A.R.C. website. Register on the Portal if you havn''t already (it's dead easy) and then you can complete the survey and be part of all communications in the future
OR if you can't go online
3. Complete a paper version of the Survey (in the foyer of the club) and put it in the 'postbox'
The Survey is anonymous as we want to know what you really think – we will not attribute any comments made to individuals, but you can choose to leave us your email (*TO ENTER THE £50 PRIZE DRAW) and so we have a more complete mailing list to communicate with members.
WHAT HAPPENS WITH THE RESULTS?
"I know these surveys you complete them and never hear anything again."
We will put together a report to the new exec for early November. And then by 21st November a full report of the survey results for all members with an action plan.
We don't promise to solve all the issues that come out of the survey, but we will ensure that the priority issues are tackled by the exec, with the support of members, over the next year.
Please complete the survey now or by 19th October at the latest. By the way, how would you spend the £50 ??
Andy Jaggard and PR action group