We currently have over 70 Junior members ranging from age 11 to 18, sculling, rowing and coxing to many different levels of ability. We operate with a culture of fun, safe rowing and our social club plays a very important part in being a member.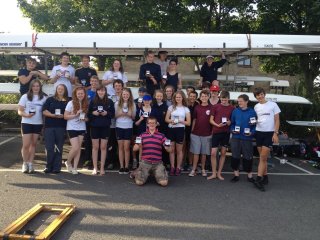 Junior boys and girls have joined us from schools across County Durham from Bishop Auckland to Chester-Le-Street. New juniors join us through the taster courses we run with the City of Durham Council, for children in the Easter and Summer Holidays. We also run partnership programmes with local schools, such as Durham Johnston, Gilesgate Sports College, Tudhoe Grange and Durham High School.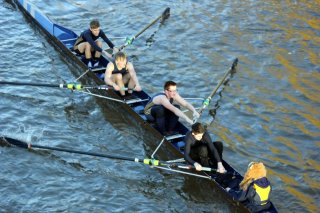 On joining our club a new junior member would be taught how to scull in single and crew sculling boats, and would also learn the art of watermanship by sculling, rowing and coxing with our senior men, women and veteran crews. As juniors progress and develop they would be introduced to training, involving both land training and work on the water, leading to racing at a regatta or head depending on what season it is.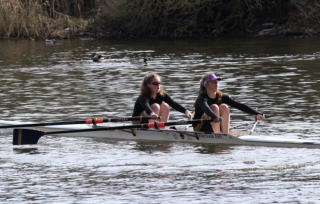 Eventually they might be good enough to try for selection to represent the Northern Region at the Inter Regional Championships, England at the Home Countries, or Great Britain at the World Junior Championships. We encourage and support all of our athletes to reach the level of competition which they feel comfortable with, but never push them further than they want. We are proud to have been awarded the Clubmark accreditation for our practices and have been involved in the National Governing Body schemes, Project Oarsome & World Class Start from their pilot stages.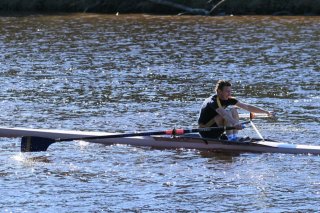 Many of our club's juniors going on to higher education have come to be active in their university or college boat club, sometimes as president, captain or secretary.
We are currently fundraising to enable our juniors to purchase a racing 8. This boat and equipment will cost around £7000 and we are encouragng people to purchase "pieces of the eight". Further details can be found here PIECES of eight donation form.
Related News
For more information about joining our junior section please contact one of our junior co-ordinators.
Juniors 11 – 14
Information that you might find useful as a new starter
Details about her role and how to contact her can be found in the Club Locker Room notice board
Details about his role and how to contact him can be found in the Club Locker Room notice board
Row Safe
This document will help to give you some detail about how to stay safe on the water
http://www.britishrowing.org/sites/default/files/publications/22523/RowSafe.pdf
How much how often
Below is a guide to how much training juniors can do. This guidance was produced by British Rowing.
http://www.britishrowing.org/upload/files/Association/Welfare/BritishRowingWG3.2-181110.pdf
Club codes of conduct
Junior club code of conduct 
Web site and Portal
Junior members and Parents can register on the Club Portal to get information from coaches about training regattas and club matters http://members.durham-arc.org.uk/MembersHome
Membership
}        Membership Junior Membership (J16 & Over) £145
}        Junior Membership (J15 & Under)   £116
If you are interested in becoming a member we run Junior Learn To Row Courses usually during the Easter Holidays and the first week of the summer Holidays. We also take some juniors at other times.
So please contact Mike Rowe on juniors@durham-arc.org.uk  to add your name to the waiting list
Training Times
Junior training sessions usually take place on
New juniors Friday 4.30pm-6.00pm and Saturdays 10.00am- 11.30am
J13-J14 Thursday 4.30 am-6.00pm J13-J14 juniors Sunday 10.00am- 11.30am
J15-J18 Mon, Tues, Wed, Thurs, 4.00pm- 6.00pm, Also Saturday and Sunday 8.00am- 10.00am
 J11-14 Coach, Mike Rowe
J15-18 Coach Alan Granlund